Why should you buy from Louisburg Ford? $50 Over Factory Invoice is the reason! See the example below of how the difference between MSRP and Louisburg Ford's $50 Over Factory Invoice can be such a huge savings benefit to you!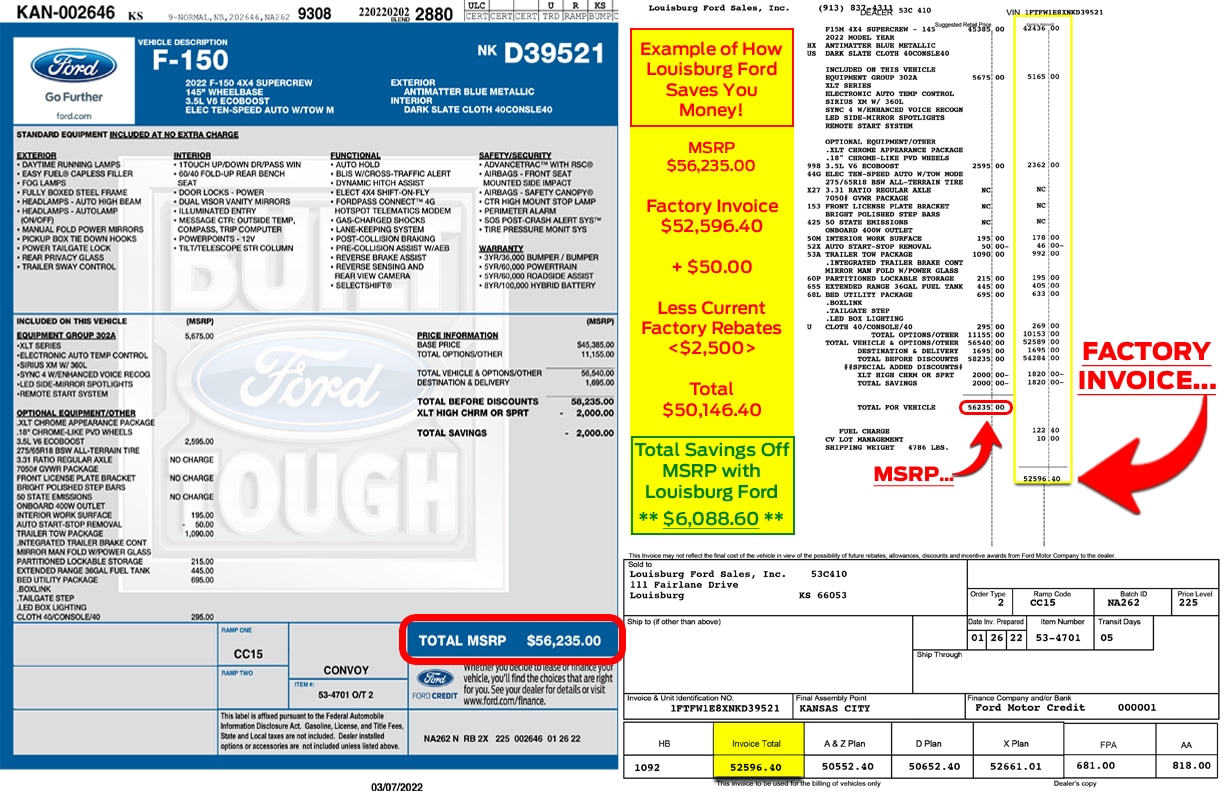 Reserve Your 2023 Vehicle
Fill out the information above to get your name on the Louisburg Ford Reservation List for the below 2023 Model Vehicles

One of our Sales Managers will reach out when the order bank opens and go over specifics to place your order.